Whenever you listen to the throbbing beats of music at a concert or a party, you cherish a dream of becoming a successful DJ.
You have come to the right place. Who says you can't make a career out of your hobby?
You need dedication, willingness to learn something new, and the lively spirit within you to make the moment special for everyone around you.
This definitive guide chalks out 9 simple steps to become a DJ having almost zero knowledge but with loads of passions in their hearts.
Let us begin the journey, and I will be your guide to explain all the nitty-gritty of this exciting field.
I have made this guide in an easy to understand language so that even a layperson could understand the basics as well as advanced things in a smooth manner.
You may think that it's not rocket science and it is damn easy if you have got the right equipment.
No, there is a lot to learn in this world, and by the end of this guide, you will be a lot more confident in becoming a Disk Jockey in the real world.
9 Steps to Succeed as DJ
STEP 1: What DJ is All About?
Many of the beginners don't even know the full form of DJ or have false notions about its simplicity or complexity.
A DJ or a disk jockey simply makes the music available to the audience with the right kind of mix at the right time. A talented DJ will automatically sense the mood of the party and adapt to it quickly.
So, let me first introduce you to the types of DJs in the industry.  Some of them play at night clubs in the hotels to entertain their guests daily.
Some DJ performs on demand and go to the wedding parties or corporate gatherings. A radio DJ or RJ performs in solitude but to a much larger audience, maybe an entire city or country.
What type of paraphernalia does a DJ have? Well, it ranges from basic things like computers, speakers, software, cables, etc. to high tech advanced mixing consoles and the latest technical equipment which a beginner may not have ever dreamt of.
Also, the DJ never creates music; they simply play the music already created by great artists and producers.
STEPS 2: Where Do You Want to Go From Here
So, let us get started with your primary aim of being a DJ. What are your goals and aspirations? Do you want to do it for just the sake of fun, or are you serious about it and want to make it a thriving business?
Do you want to invest yourself or just being happy working at a night club and operate the fancy and expensive instruments?
But whatever your goal is, be sure to put the best foot forward, put yourself mentally into it, and all your dreams will be fulfilled soon.
There are different DJ setups to choose from, E.g. Traditional DJ touch with modern equipment, Mixing of tracks on your laptop with output on a traditional setup, or mixing tracks on your laptop or iPad using a digital controller. It is best to choose one and go ahead.
Your goal should be somewhat clear at the initial stage. After you invest in expensive equipment, changing your goals, midcourse may be counter-productive.
So, choose from clear cut options like:
Clubs
Own business
Mobile DJ
Concert
Radio Jockey or internet radio
Branded DJ
Hobby DJ
Home-based DJ
STEP 3: Software is the Soul of DJ Music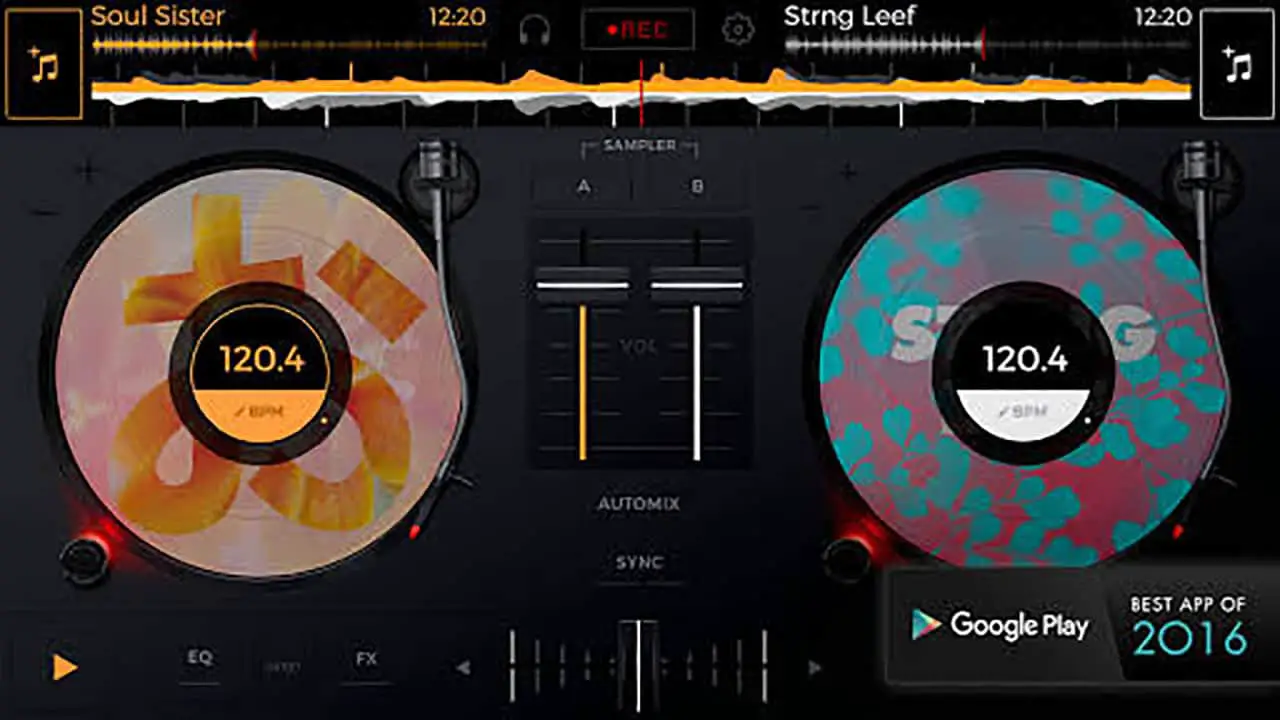 By now, you must have realized that you need a PC or a laptop with the right quality software.
Ever wondered how a DJ quickly comes up with songs as per the demands of the audience and how do they seamlessly change from one song to the other.
How do they add their personal touch by adding their sexy voice into it, and How do they manage overall?
It is all due to the plethora of useful software available in the market. Don't worry, towards the end of the article, I will be recommending an entire list of hardware and software to enable you to have an idea about the kind of money you need to invest as a beginner and kind of variety available in the market and latest features and the trends.
Many manufacturers bundle free software with their controllers. Some of them may be lite versions. Once you use it enough, you will need to pay extra to buy the full version.
Some software may not be compatible with your controller. So, read the finer details before purchasing.
Before purchasing any software, determine your needs, and try to match it with the capabilities of the software. Whether you want basic features only or advanced ones.
Whether a free or lite version will do the job or a fully paid version is required. Do you have cross-platform requirements?
STEP 4 – What Skills do You Need to be a DJ?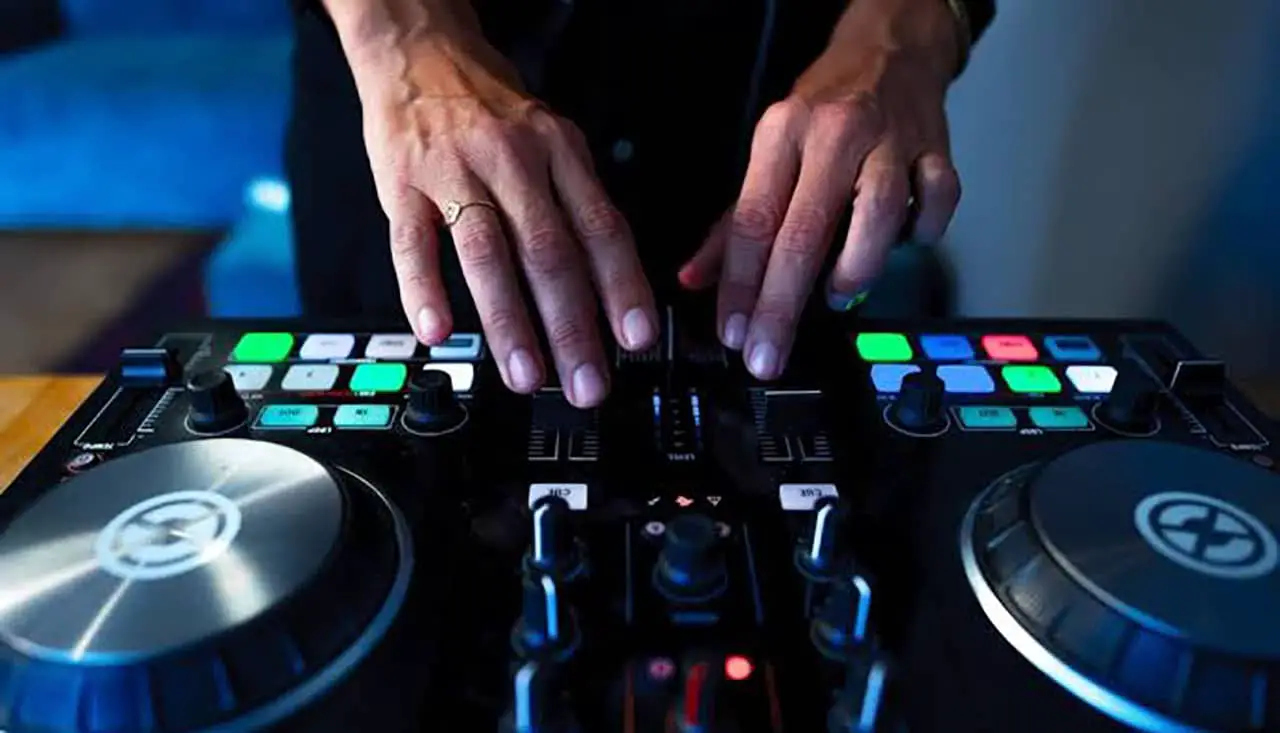 Now, you have the basic knowledge. Let us see what kind of DJ skills do you need to master the field of music.
There are four basic skills in DJ music, namely, Volume control, Equalising, Mixing, Tempo matching. You need to practice these skills on the free software until you are confident enough to buy the commercial or paid version.
That's why we say, "Slow and steady wins the race". Just enjoy the process and this jargon will also be music to your ears.
Try to read the manuals available on the sites of the manufacturers to know about the main features of the hardware or the software.
Before buying paid software or major hardware, spend a lot of time in understanding the existing options.
Visit your friends who are already started practicing DJ in the real field or if you don't have such friends, try to break the ice with DJ staff before or after the parties.
They may give you some really good tips. You may even get references to some good shops or sites, where you may get a bargain price on your selected piece of hardware or software.
Just like a baby learns to crawl, toddle, walk and run, you too can learn slowly and take small steps every day. The Internet can provide you a wealth of information
At this step, if you feel intimidated and are at a loss to understand what to do next, my advice is to go out into the field and experience it hands-on.
So that, your smallest of doubts get cleared. Who knows, you may meet your dream machine or the accessories at a trade fair in your city itself.
You should also create a rough idea of your budget. How much are you ready to spend. Keep around 20% extra cushion in your budget to grab the latest available software feature or hardware accessory.
STEP 5 – What Hardware do You Need to Start DJing?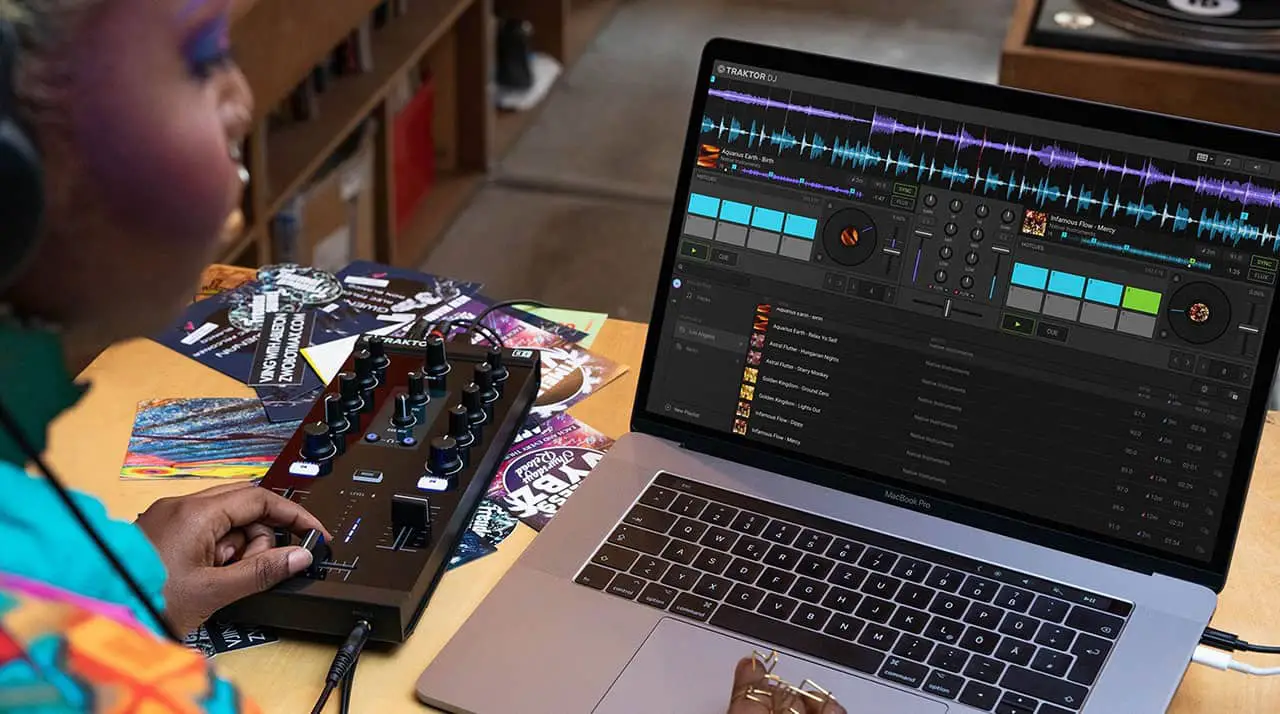 While the software ensures the right kind of music is played, the hardware is THE Music itself. The real music that people will listen to will depend upon how well you understand your mean machines and how well you finetune them.
Just relate this to your newly bought mobile phone. You don't simply start using the mobile phone out of the box.
You need to personalize a whole lot of settings to give the real personal touch i.e. the wifi, apps, themes, accessories, user manuals, etc.
You need to master your hardware and understand what each knob or button does. A simple mistake can also ruin the whole experience.
But if you are a true DJ, you will soon gain control by tweaking the buttons here and there.
Twenty years back, you needed only the turntables and a mixer to get started. Now the scenario has changed a lot.
We have digital software, controllers, CD decks, effects, lighting, drum machines, all in ones, monitors, headphones, turntables, etc.
If you want to start a DJ on a budget, go for active speakers which do not need amplifiers. Just plug into your mixer and you are good to go. 
Also, you need turntables, a mixer, and some headphones.
This is the simplest DJ Setup. For this set up you need expensive vinyl records. It is best if you have an existing collection of vinyl records.
The Next option is the CD Decks. Instead of turntables, you use modern CD decks with the option to use USB sticks.
Since CDs are getting outdated now, you can buy DJ controllers and play from USB and you don't need any laptop.
However, You may use your existing laptop with the required software for extra mileage.
If you don't want expensive vinyl or bulky CDs, use a digital vinyl system or DVS and keep the traditional touch.
DVS downloads are rather expensive but are relatively cheaper than Records which are 9 to 10 times expensive.
Another cheap way of being a DJ is using DJ controllers which plug into your laptops and you can select the tracks with DJ software.
A little more expensive option is to use an All-in-one DJ controller which doesn't need a laptop.
These are very popular amongst mobile DJs as you need to carry less. It is an advantage of not requiring a laptop because it may hang or someone may accidentally spill a drink on it.
Turning your expensive hardware on and off in the right order is also very important. First, your power on the decks. Then connect the things which go into the mixer e.g. sound card.
Then switch on the mixer. And lastly the active speakers or amplifiers. Simply reverse it when turning off. But take care with amplifiers. You need a moment while amplifiers discharge
Your DJ set up and personal goals will dictate the amount of budget you need to spend on your hardware and accessories.
At the end of this guide, we have included a list of hardware categories and our two best recommendations in each one of them.
STEP 6: The Best Music Comes Out With Real Practice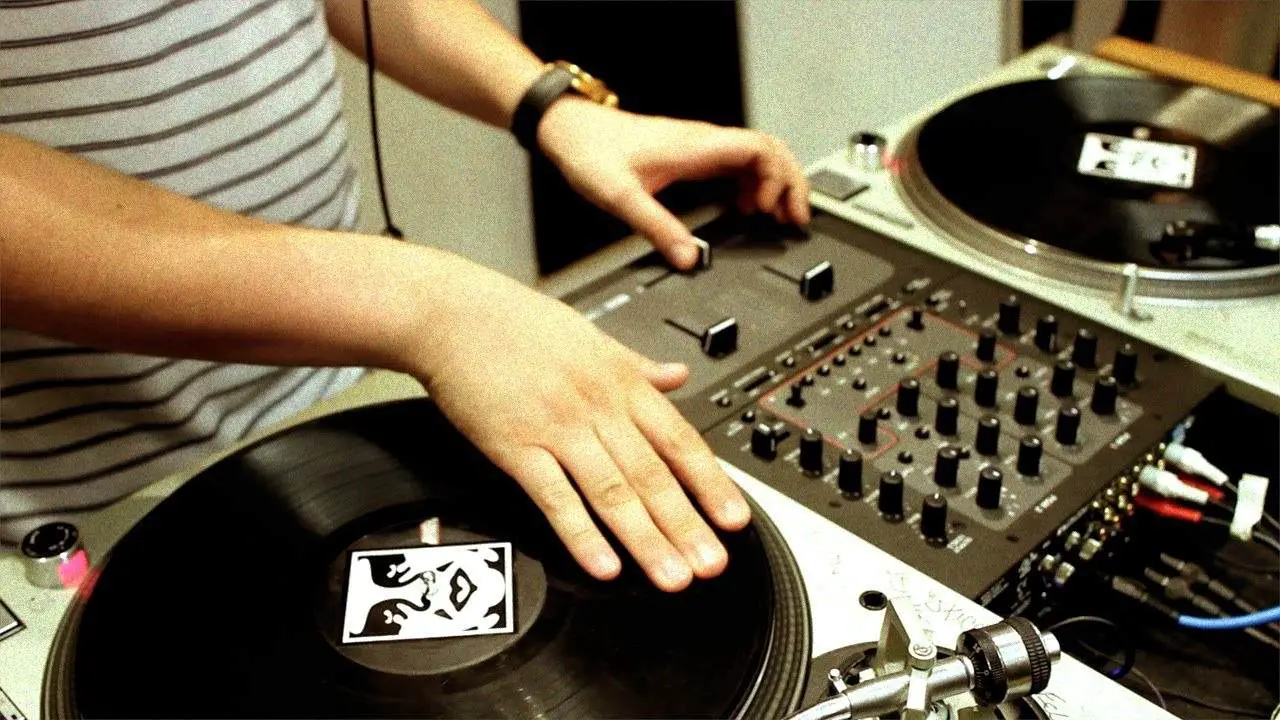 Now you know the basics and have all the set up required in terms of hardware and software. Now you need to learn hands-on. Let us see.
Mixing
It means smoothly blending two tracks. It is a game of matching the beats exactly. Technically it is called beatmatching. In software, you can use the sync button to match the beats digitally.
But a real DJ will learn manual beatmatching as well and it will be handy when the sync button is not available and the crowd is dying to listen more.
It is an essential skill for DJs. Similarly, also learn scratching, EQing, turntablism and beat juggling.
Music Genre
Choose a Genre and stick to it. Don't overcomplicate. Once you are confident, you can start mixing genres. When you choose a particular genre, the tracks, Beats, kick-drum, etc will be similar and initial learning will be easier.
Once you get the hang of it and are confident in beatmatching, general mixing and EQing, mixing different genres will bring a new style of music which you will be able to handle.
Try different combinations and keep up the pace with the taste of the crowds.
DJ Course
If all this sounds too technical, you may join a course at your local market or online to learn the basic skills. It is particularly required if you plan to perform in front of big crowds.
STEP 7: How to Be Popular as a DJ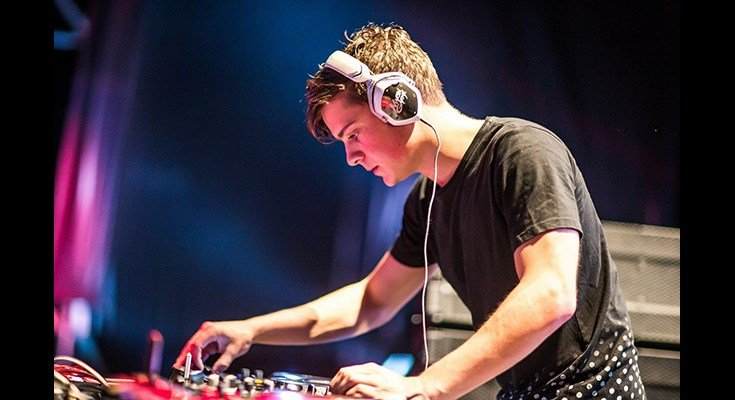 Your marketing skills will be put to practice now.
You know that you are a great DJ and can make the mark but people need to know about your existence. Here a few tips:
Peer Group – Record your mixes and share them with your family and friends. You will get priceless feedback and you can make timely corrections if you are going wrong somewhere
Social Media – Use the potential of social media and you can be popular in no time. Just upload the content on Youtube, Whatsapp, Facebook, Reddit, etc. The feedback will start pouring in almost immediately.
Fan Following – Start building a following. Create a Facebook page and upload your mixes, Live DJ Mixes, schedules, Photos, etc. Promote your brand so that people can book you if they want.
Internet Radio – Mix and showcase your abilities from home itself. Pick up a genre and get going.
Podcasts – This is your home-based radio station. People can download and play as they wish. This is the best way of getting word of mouth advertising.
Web Page – At a later stage, you can even have your web site which is now a day available for peanuts. Use search engine optimization and drive traffic to your site.
These are some of the ways you can use social media and peer groups to your advantage.
STEP 8: How to Make Money as a DJ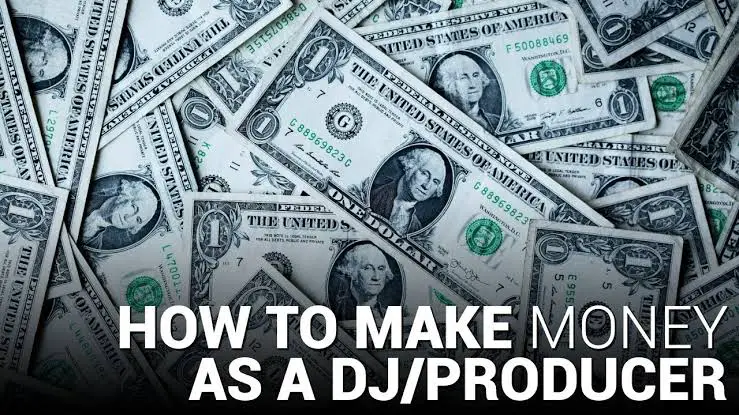 Once you have a fan following, you need to monetize it.
Clubs – You need to prepare beforehand with your gig and make the first good impression. If you can convince the club owner that the number of potential customers will increase in booking you, you may get regular business from the club.
Own Business – If you have made up your mind to invest in hardware and want to position yourself as a Mobile DJ, the sky is the limit. Once you are in demand, you will get good money for every performance.
Monetizing the traffic on the website or social media – If you become popular online, people may visit your website or social media pages in large numbers and you may use Ad sense to convert that into revenue.
Mobile DJ – If you have positioned yourself as a mobile DJ, you may cover a large area around you and can get much better rates where the reach of other DJs is minimal or where demand is more than supply. You need to develop a lot of time in networking also so that you get the right kind of references at the right time.
Music Production – If you get the hang of it, you may venture into music production at a later stage and create your music instead of buying.
STEP 9: Keep Learning
You learned a few skills and have created a library and did some performances. Great! You are a DJ now. Now is the time to do the hard work. Become an expert in your specific field with lots and lots of practice.
Your basic job is to please people who have paid money to listen to you. You need to learn to read the crowd and respond as per their moods.
Once you master the crowd, you become a performer. People don't come to just listen to your mixing audio files but want YOU as a BRAND. In the future, you may produce your music to progress further.
Last but not least, safety is most important. Among loads of decibels of sound, you need to protect your ears from damage.
Keep the volume of headphones at a reasonable level. After the loud concert, you may feel numbness the next day. So, invest in a good piece of earplugs.
Once you become a DJ, the world of possibilities opens and you can make DJ as a career, hobby, lifestyle, business, inspiration, whatever.
Have Fun and live life to the fullest. All the Best!
DJ Equipment Recommendations For Beginners
Based on my experience, I am recommending a few software and hardware. As per your requirements, use due diligence in selecting the products which give value for your money.
As a beginner, you never invest heavily in a top-end model. Make sure you buy as per your requirements and not by your whims.
As you go along, you will have a learning curve, which will automatically feed your curiosity and you will come to know of better and latest features.
Tips & Tricks
Don't buy the wrong gear in a hurry. Research well
Learn every button and knob on your hardware and software. A technical glitch can spoil the fun. If you know your stuff, other DJ will refer you for troubleshooting. What better way to be popular!
Practice matching the beats, in addition to auto Sync of Software
Discipline. It is very important and if you develop bad habits, it may bother later on. E.g. ignoring EQ can make your music dull by 40 time
Focus on a single genre in the initial stages.
Keep a record of your mixes and revisit them later on. You will get much better insights
Don't be introvert. Explore the world out there and bring those insights into the music.
Avoid cheap accessories. It may seem obvious but a cheaper accessory may spoil the best features of the best machines in the world.
Take leverage with Videos. By recording your sets or your first gig, you can relive the era, and make a good impression on the decision-makers.
Don't run after money. The money will chase when you do well.
Take care of Ambience. If you practice at home, turn off the lights, increase the volume a little, wear earplugs and create a live effect. The distractions will be minimal and you will be at your best.
Finally, Do what makes you happy. Be yourself.
Music is the language of Gods, and you are fulfilling a Divine purpose. All the Best!