Becoming a DJ is not that easy, because it needs a mixture of both knowledge and experience. But if you are a beginner then you just need to have the right tools in your hands.
The first and most important thing to become a DJ for beginners is to have DJ software. DJ software makes it easy for a beginner to start his/her journey.
With DJ software, you can start the way for your journey without wasting a second. You just need to install and set up the software in your pc and you are ready to achieve your dreams.
There are tones of DJ software available in the market but choosing the right one is not that easy.
 Now, the main problem for a beginner while using a DJ software is that it is quite hard to set-up and it comes with plenty of features that are quite hard to learn and time-consuming.   
But don't worry, today in this article we are going to discuss the best DJ software and how each one does operate.  
1. Native Instruments Traktor Pro 3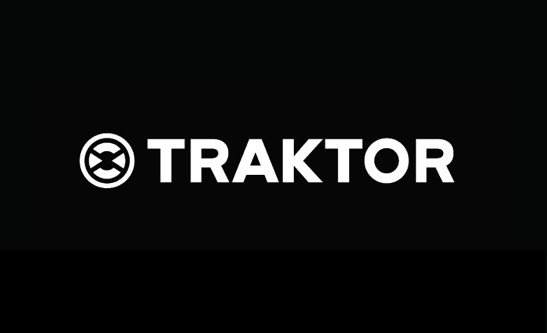 The Traktor Pro 3 from native instruments is a professional 4 deck DJ software. It is a very powerful software with tones of features and is used by professionals around the planet.
Traktor Pro 3 is actually an upgrade of Traktor Pro 2. Traktor Pro 3 is used on the biggest stages and clubs. You can use this software on both windows and mac.
Traktor Pro 3 is built with numerous effects, and the best thing, you don't need any hardware, you just need to install and set up the software in your pc or laptop and you are ready to be a DJ.
With this software, you can switch between different DJ layouts.
You can also connect any hardware instrument if you want.
Demo version: – Closes after every 30 minutes.
Installing the Traktor Pro 3 in your pc or laptop

First, download the software from the official website of native instruments. To download Traktor Pro 3, click on the download button below.
After downloading the Traktor, double click on the icon to launch it.
When you launch it for the first time it will ask you to either run a demo or buy the full version
Click on the demo version, with demo mode you can only use Traktor for 30 minutes after this it will automatically close.
Now, the set-up wizard will pop up, it will ask you to add any external hardware that you want to use.
Now, click the next button to move on, in the next step, it lets you choose a layout. You can choose any of the layouts available.
Click on the Finish button to start using Traktor.  
How to operate Traktor Pro 3
After installing and setting-up the Traktor Pro 3 for the first time, choose your favorite layout from the set-up wizard dialogue box, then click on the Next button. Below mentioned are the simple steps to start your journey as a beginner.
Importing your music- To import your favorite music tracks, just drag your tracks in track collection folder, Traktor automatically stores your tracks in the library for future use.
Loading tracks into Decks- When you load your tracks into Decks then Traktor calculates its exact tempo and key information. While analyzing, Traktor creates the beat grid and the waveform for each imported track.
Start playback of a deck- To listen to the music from the Deck you just need to adjust the mixer controls of the respective mixer channel and set the crossfader accordingly. Then you can start playback and the waveform will start moving.
Finding and loading another track- While the first track is playing, you can browse for the next track in your track collection and load it into another track. After adding the second track, you just need to click on the sync button and it will automatically match the BPM of your tracks.
Using the equalizer and adding effects- Traktor provides FX units and mixer FX for modulating the audio signals.
Looping- Traktor provides you with loop controls for enabling loops in pre-defined sizes.
Connecting Traktor to a controller- with a USB cable, you can connect your hardware controller with your pc. Connect the power switch of your controller to a power switch.  
Pros
Powerful software with too many DJ effects
With Traktor, you can mix up to four tracks at the same time.
Comes with DVS and HID support
Cons
Traktor Pro 3 does support any kind of video mixing.
It doesn't support stacked waveforms.
2. PCDJ Dex 3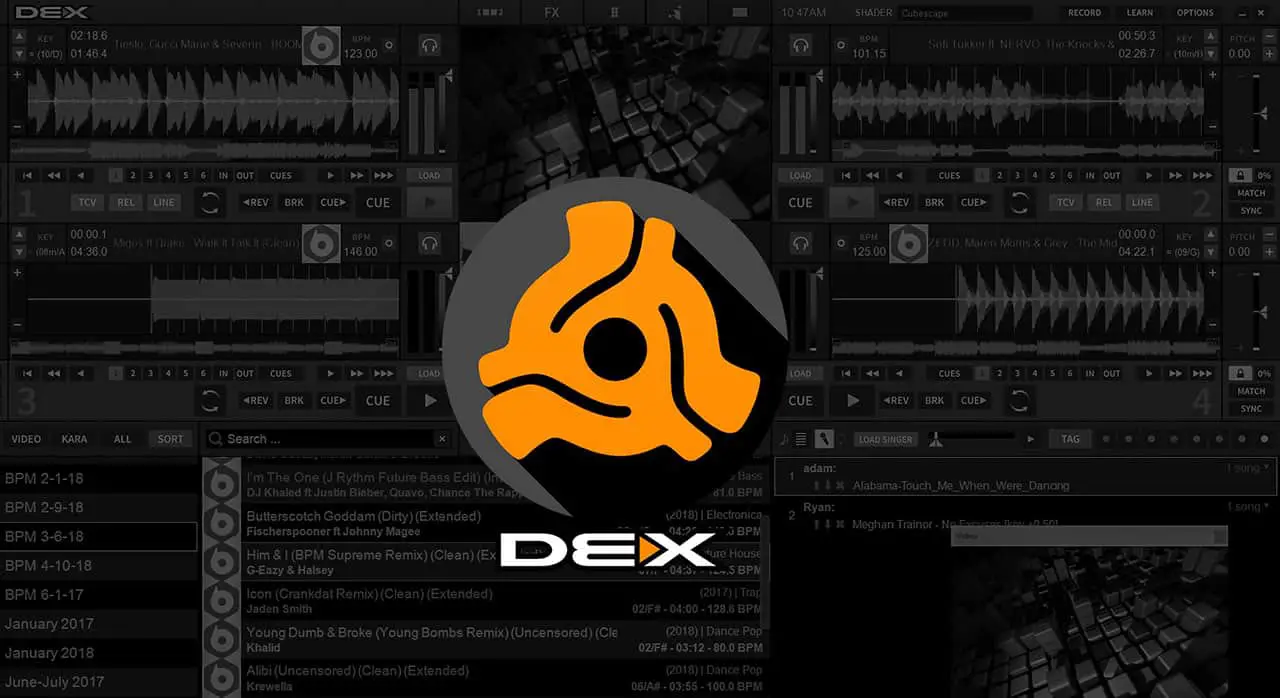 The second item in our list is a versatile software for creating world-class music from PCDJ, Dex 3. Unlike standard DJ software, the Dex 3 from PCDJ also allows you to mix your videos and comes with karaoke support.
Its sound quality is superior that your audience gonna love. It supports more than 100 DJ controllers. With this top-class software, you can create image, text and screen overlays to display to the audience on-screen.
You can save your tracks in mp3, wav, AIFF, and many more files.
Dex 3 is cross-platform, so you can use it on both Windows and Mac.
It comes with both fully manual and automatic mixing features, with one click, you can match beats. 
How to install this software

Open the official site of PCDJ
Choose Dex 3 according to your device.
If you are a beginner you can download the trial version. To download the PCDJ Dex 3 click on the download button below.
After downloading, just double click on the software and it will start installing, click on the Next button until you reach the final step.
Activating Dex 3
When you launch the trial version then on the top of the layout, you will see 'click here to buy/unlock the full version'. If you have already bought the software then, click 'I already bought it', and if you have not bought it, you can buy it from its official website. Now copy-paste the activation key that you have received on your email, and you are all set.  
How to operate PCDJ Dex 3
The playlist and file browser: – Before getting started, first you need to load tracks in the playlist. To load a song that you have added in your playlist, drag and drop it to any deck.
Beatmatching: – The BPM will be automatically set and a beatmatching fade is attempted.
The Deck Cueing: – Dex 3 offers three methods for cueing. The first is Dex native mode. The second is CDJ mode and the third is PCDJ mode.
Cue points: – To store a cue point right-click one of the four cue point slots. With the loop/cue button, you can switch between loading and storing loops and loading and storing cue points.
Looping: – If you want to loop some beats, press the number of beats, you want to loop. To deactivate the loop, press the number again. The loop will only work well if the BPM was successfully detected.
Effects: – The effects included in the Dex 3 are flanger, echo, gapper, loop, filter, and bit crusher. For selecting an effect, just click on the FX button.
6-beat matching: – When you have loaded two songs with their BPM set, you probably want to synchronize them so the beat runs together. Start one song and then start the second song then click on the sync button for beatmatching.  
Pros
Video mixing enabled
Four virtual decks with key-detecting and beat-sync.
Comes with numerous built-in effects like flanger, pan, Echo, reverb, filter, bit crusher and many more
Automatic BPM detection with the processing of Batch.
Automatic detection of arrival and removal of MIDI controllers
Cons
Very expensive
3. Ableton Live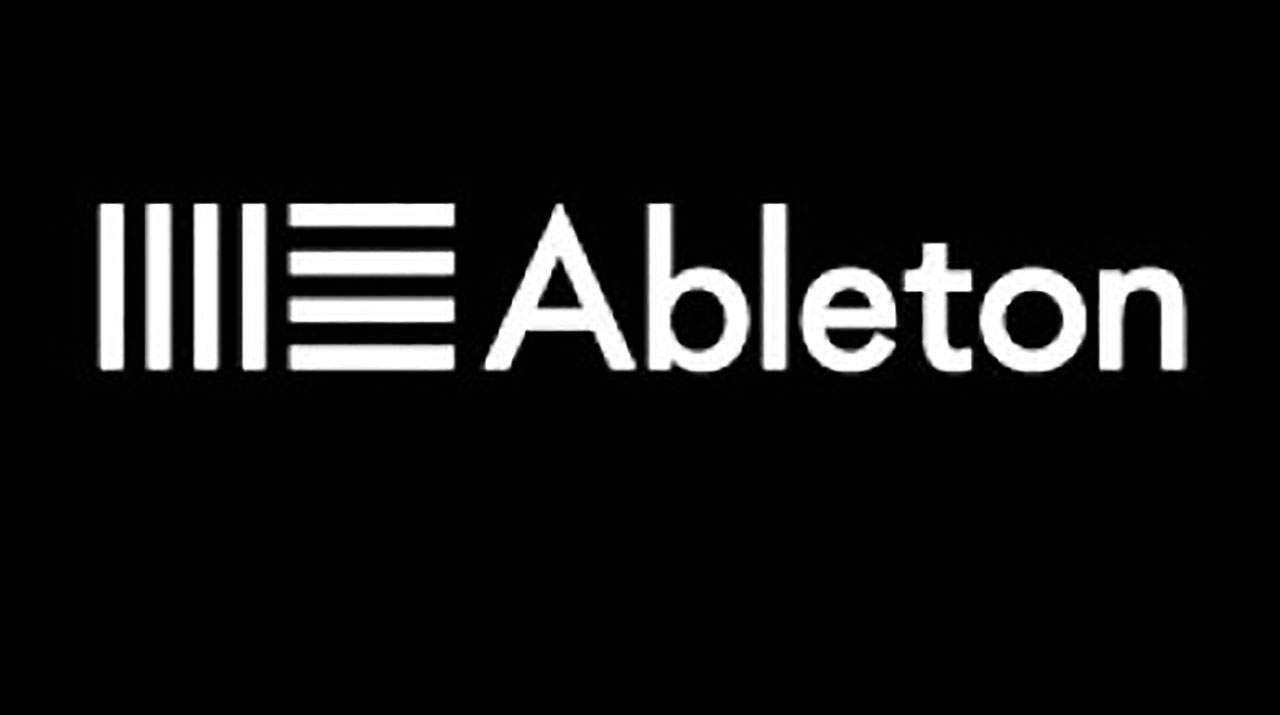 Now, this is one of the famous software around music producers. Most of the people think that it is just a digital audio workstation (DAW), but you need to understand that it can work both as DJ and Daw.
If you don't want to spend your precious money on buying two different software then Ableton live is highly recommended for you.
With Ableton Live you can make your own music beats and at the same time, you can also use it as a DJ.
Like the other software in this list, Ableton live is also compatible with both Windows and Mac.
It is used as a DJ because it offers some handy features like crossfading, beatmatching and a lot of effects preloaded.
The current version of Ableton live is Ableton live 10 which you can download from the official website of Ableton.
How to install Ableton live

Open the official site of Ableton, then check for the minimum requirements, if it is compatible with your device then just go ahead.
Now click on the download button to start your download.
Whenever the downloading is complete, right-click on the zip file and click on extract here, now the file has been unpacked.
The setup wizard will guide through the steps necessary to install live on your device.
How to operate Ableton live
Adding a track: – like other DJ software, you just need to drag and drop your favorite track in the rack.  To insert, multiple tracks, go to the library and drag & drop them in the main menu. For mixing and mastering, insert the tracks in the mixer section.
Connecting MIDI devices: – for connecting a MIDI device, you need to have a USB cable, connect the one end of the USB cable with MIDI device and other with your laptop and then set up some configuration. 
There are a lot of videos available on YouTube and other sites to learn Ableton live for free.
Pros
This software sync great with the hardware equipment.
A lot of plugins and VSTs are available
Works both as DAW and DJ
Cons
Paid versions are too expensive
A little hard to set up for a beginner
4. Virtual DJ Pro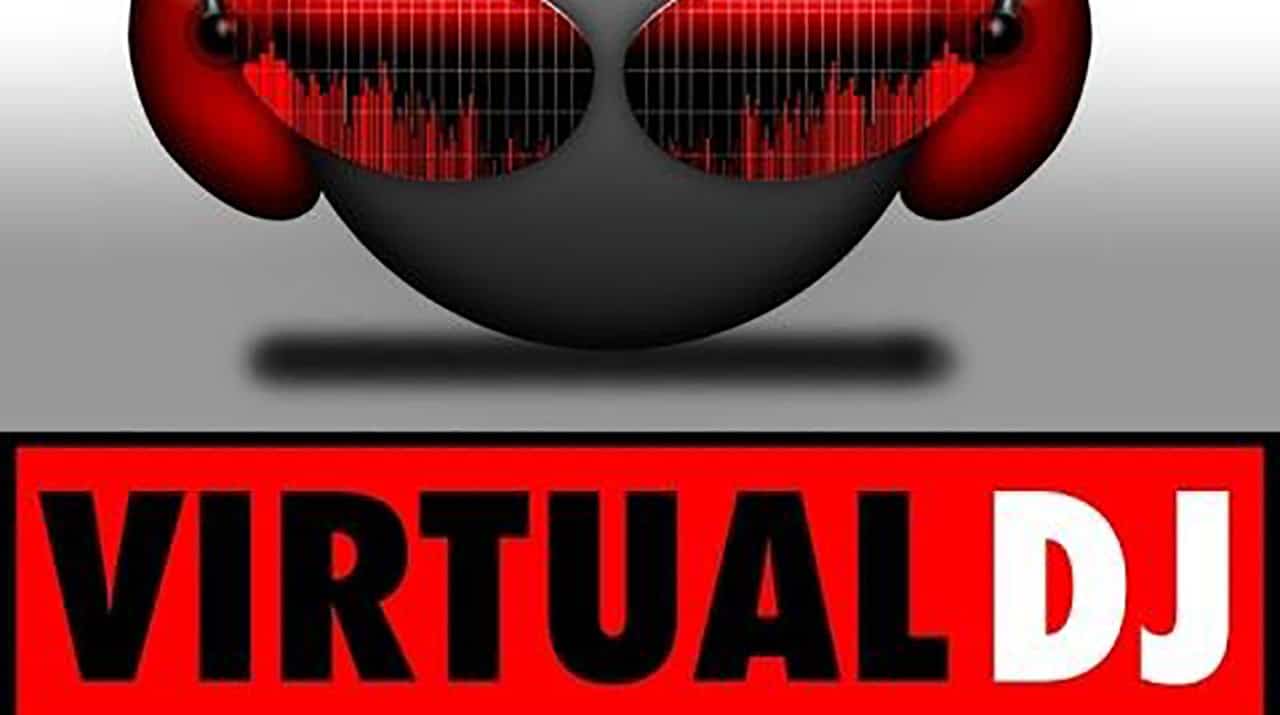 This is the most downloaded DJ software on the planet with over 114 million downloads till now. It is built with the latest technology and innovative features. The best thing about this software, it is packed with tones of features and at the same time, is easy to learn.
Virtual DJ Pro is the perfect software for everyone, either you are a beginner or a professional and you don't need to connect any hardware. But if you want, you can connect any hardware too.
With this software, you are ready to rock the party, as it has an exceptional feature, like video mixing and much more.
This software works with a lot of controllers and mixers than any other DJ software.  
How to install Virtual DJ

Click on the below download link to download the virtual DJ for your device.
As the download has finished, double click on the .exe file and the installation process will start. In the last step, it will ask you to launch the program, and then click on launch now.
When you open it for the time, it will ask you to log in with different methods, you can use Facebook, Microsoft, and Google account to log in.
How to operate the Virtual DJ
Importing your music library: – When you launch the program for the first time then a window opens up, asking you to add or find your music. You can import tracks from various sources. Just drag and drop any track in the decks that you want to mix.
Deck: – It has two decks. One on the left side and another one on the right side. These two decks help you to import two songs at the same time.
Mixer: – used to adjust volume, speaker balance, and other stuff. It is present between the two decks.
Crossfade effect: – helps you to blend one song with another.  
Pros
Lots of features, yet fast and easy to learn
Fully working without DJ hardware connected
Smart features for superior mixing.
Dedicated graphics for video broadcasting
For home users, it is absolutely free to use
Cons
Sometimes it lags and gets stuck.
5. Serato DJ Pro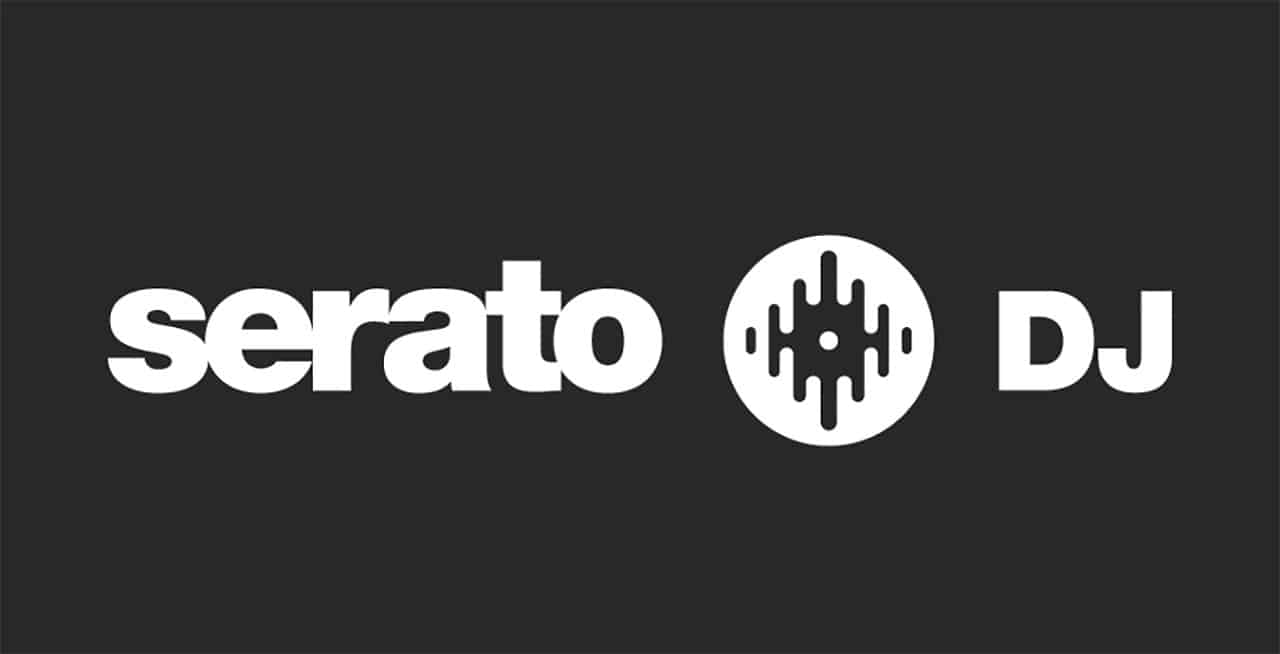 Serato DJ has been in the market for many years and popular for delivering incredible performances. Whether you are looking for dance or hip-hop, it is perfect for everything.
| Name | Bundled Software | |
| --- | --- | --- |
| Numark Mixtrack Pro 3 | Serato DJ Lite | PRICING |
| Hercules DJ Control Inpulse 200 | DJUCED DJ Software | PRICING |
| Numark DJ2GO2 | Serato DJ Lite | PRICING |
| Hercules DJControl Starlight | Serato DJ Lite | PRICING |
| Numark PartyMix | Virtual DJ LE/Serato DJ Lite | PRICING |
| Pioneer DJ DDJ-WeGO4 | Rekordbox DJ | PRICING |
Top artists from around the world are using Serato DJ Pro software for around a decade. For a beginner, this software can be quite hard to learn and also it needs hardware equipment for the best performance.
But we all know DJ hardware is an essential thing to get the proper feeling of professional DJ. 
If you are quite familiar with the other DJ software and hardware then learning the Serato DJ Pro is not that hard.
But if you are a beginner, don't worry; there are lots of tutorial videos available on the internet to learn the Serato DJ Pro. And it helps you to learn new skills.
As a beginner, you can download the free trial. It is compatible with both windows and mac.
How to install Serato DJ Pro

Click on the below download icon link to download the Serato DJ Pro.
Before that check the minimum requirements, then download it for your device.
After downloading the zip file, right-click on this file then click on 'extract here'. Now the file is unpacked, click on the setup to start the installation process.
How to operate Serato DJ Pro
1. Connecting with a controller: – After the complete installation, you can connect any hardware controller with Serato DJ Pro. However, Serato DJ can also work without connecting a controller but for the actual feeling of a DJ, you should connect a hardware controller.  Follow the below-mentioned steps to connect a controller with Serato DJ Pro.
– You will need a USB cable to connect a controller. Connect the one end of the USB cable with your laptop or pc and another end with the controller.
– connect the power adapter of your controller with a power source.
2. Activation process: – The trial version is limited for only 14 days. After this, if you want the full version then you must have a 'Serato account' in order to get the activation key.
When you launch the software, you will see an 'Activate' button on the bottom right corner of your screen. Click on this button.
Now, it will ask you to log in with your email and password, once you are done click ok. Now enter the activation key in the dialogue box to experience the full version of Serato DJ.
Pros
Vastly superior video output quality
It has a lot of built-in plugins.
You can stream millions of tracks with SoundCloud.
Very easy and simple configuration and beginners can start with the trial version.
Cons
Additional plugins and effects are not free.
Paid versions are quite expensive.
6. Mixvibes Cross DJ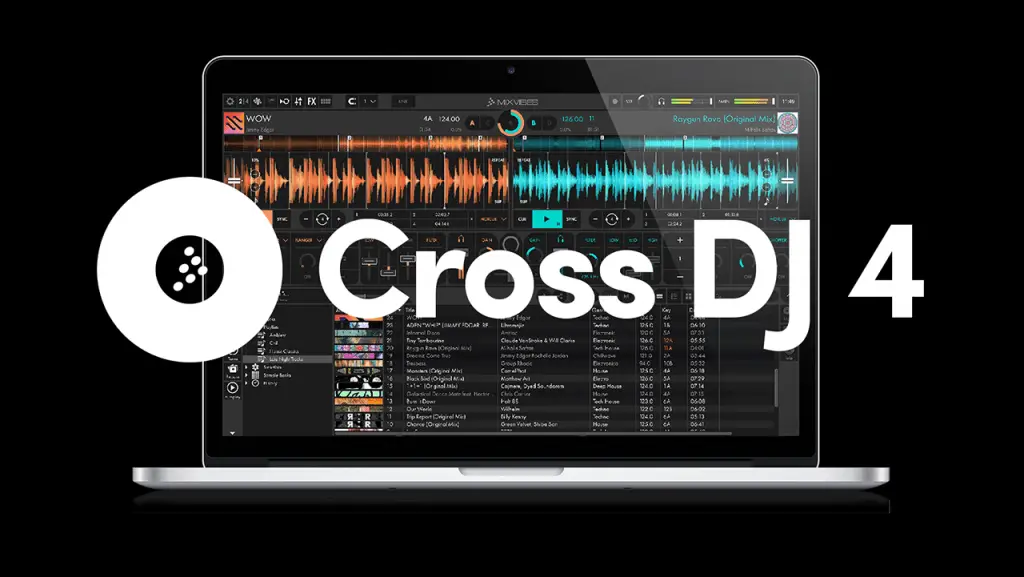 With a powerful BPM detecting concept, it has won the heart of many musicians around the world. Cross DJ from Mixvibes company regular update to ensure its quality and performance.
It helps you to find the BPM of your songs and sync them automatically. Beatgrid is also available for adjusting irregular BPM.
Key matching and detection features enable you to control the key of your tracks.
It also provides you an option to import your tracks or playlist from other DJ software like Virtual DJ, Traktor Pro and etc. You can also import songs from iTunes and Soundcloud.  
With its history section, you can check what you played last weekend.
Now most importantly, this software is cross-platform, you can run it in your android device, ios device, mac or windows pc.
How to install Cross DJ

First, look at the minimum requirements for installing.
Choose your device, then click on the download icon, your download will start.
After downloading the .exe file. Double click on the cross DJ icon to start the installation.
Now, it will ask you to complete some initial steps. Just click on the Next button.
Now in the next step, select the components you wish to install and click next. Depending on the controller/ software package that you use this setup screen may show different components. Make sure that the driver components for your controller stay selected.
How to operate Cross DJ
1. First launch. During the first launch of the cross DJ, you need to enter your license key in the dialogue box, If you have installed the free version then it will not ask for the license key.
2. Internal and external mixer: – You can use cross DJ with either an external mixer or by using the internal mixer that is integrated into the Cross DJ software. The main difference between these setups is: –
– Whether the audio from the cross DJ player is mixed inside the internal software mixer or inside the external hardware mixer.
– What audio signal is sent from cross DJ to the output of your audio interface.
3. Controlling Cross DJ with the keyboard and DJ controllers– You can use Cross DJ with the mouse alone. However, this is not the quickest way to access all features. Things get much easier if you use a DJ controller
4. Using MIDI presets for DJ controllers: – Cross DJ comes with many MIDI presets which allow you to control the software from your hardware DJ controller.
If you use cross DJ with U-MIX CONTROL PRO, make sure that the controller is connected before you launch the application. During startup, cross DJ will detect the controller and its MIDI preset is activated automatically.
5. Using the keyboard: – If your DJ controller is not currently available or if you are preparing tracks or playlists you can use your keyboard to access many of the Cross DJ features.
Cross DJ includes a Keyboard mapping that is automatically activated when you launch the software.
Pros
High-quality keylocks
The built-in key detection engine
Auto and manual loops
Compatible with different devices
Cons
You can't load your tracks from third party software.
7. Imageline FL Studio 20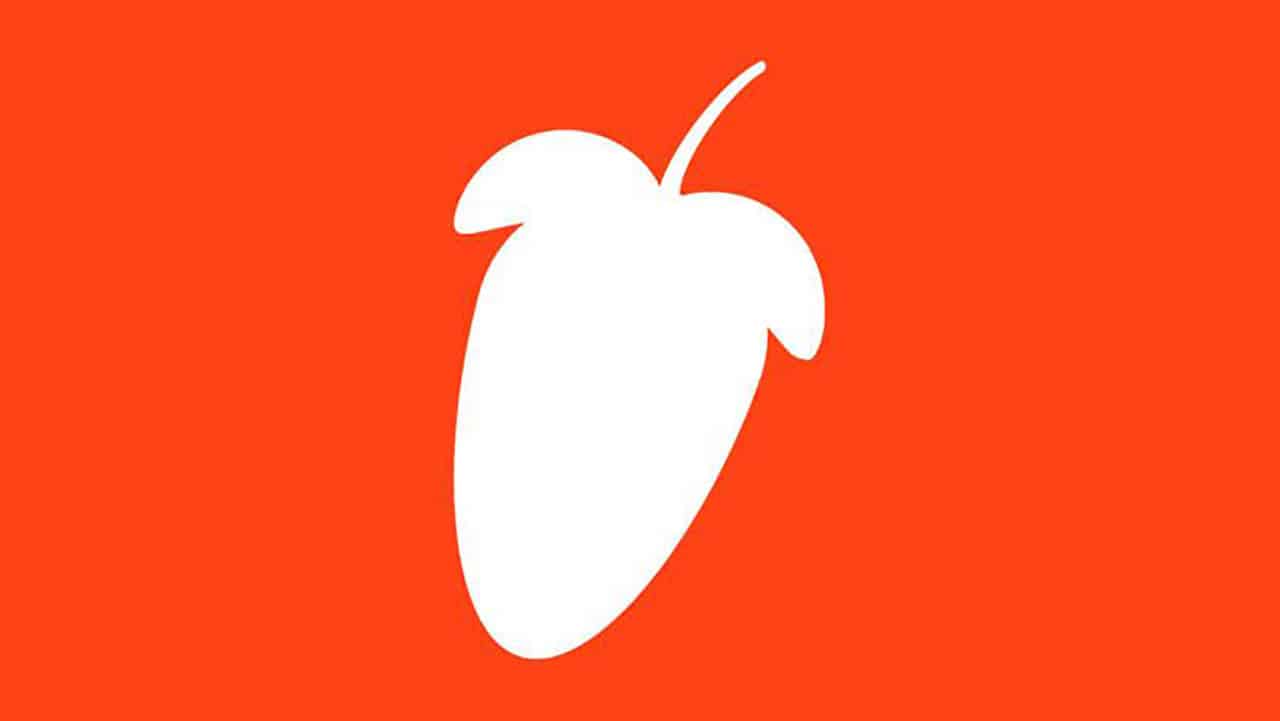 Built with the high quality and tones of effects, the fl studio 20 from imageline works both as a digital audio workstation and DJ.
You don't need any hardware device to use fl studio 20. Fl studio 20 is an upgraded version of the fl studio 12 and has launched recently. Fl studio 20 is built with every feature that a music professional needs.
This software has over 80 plugins included and the best thing is that you can also add more plugins in it.
FL Studio 20 is compatible with different devices like android, ios, windows and mac.
If you want to use fl studio in your smartphone then you can download fl studio mobile, it costs you about $5.
How to install FL studio 20

First, go to the official site of Imageline
Click on the latest fl studio 20, choose your device
Hit the download button.
After downloading the fl studio 20, double click on the .exe file to start the installation process. Installation is simple and very less time-consuming.
Now, click on the finish button.
How to operate FL studio 20
Launching the FL studio 20: – Double click on the icon to start the installation process, for the first time it will take some time to set-up.
Importing your tracks: – Just drag and drop your tracks into channel rack. On the top area, you will see an option to adjust the tempo. You can use Metronome to check the BPM of your tracks.
Import a track in the mixer: – the right click on any nob then click on 'add this track'. In the mixer, you can apply several effects, plugins
Piano roll: – it is used to test the sound of each plugin. You can make your own music with a piano roll. To open the piano roll, right-click on the channel rack, click on 'piano roll'. If you have a piano then you can connect it with the piano roll, otherwise, you can use a keyboard.
Pros
Live DJ control
Record mix and master your songs
A great choice for beginners
Cons
With the trial version, you cannot reopen your tracks.
Quite expensive
Learn More With the Help of Video
References